Collabwriting's Chrome Extension - 5 tips on how to use it more efficiently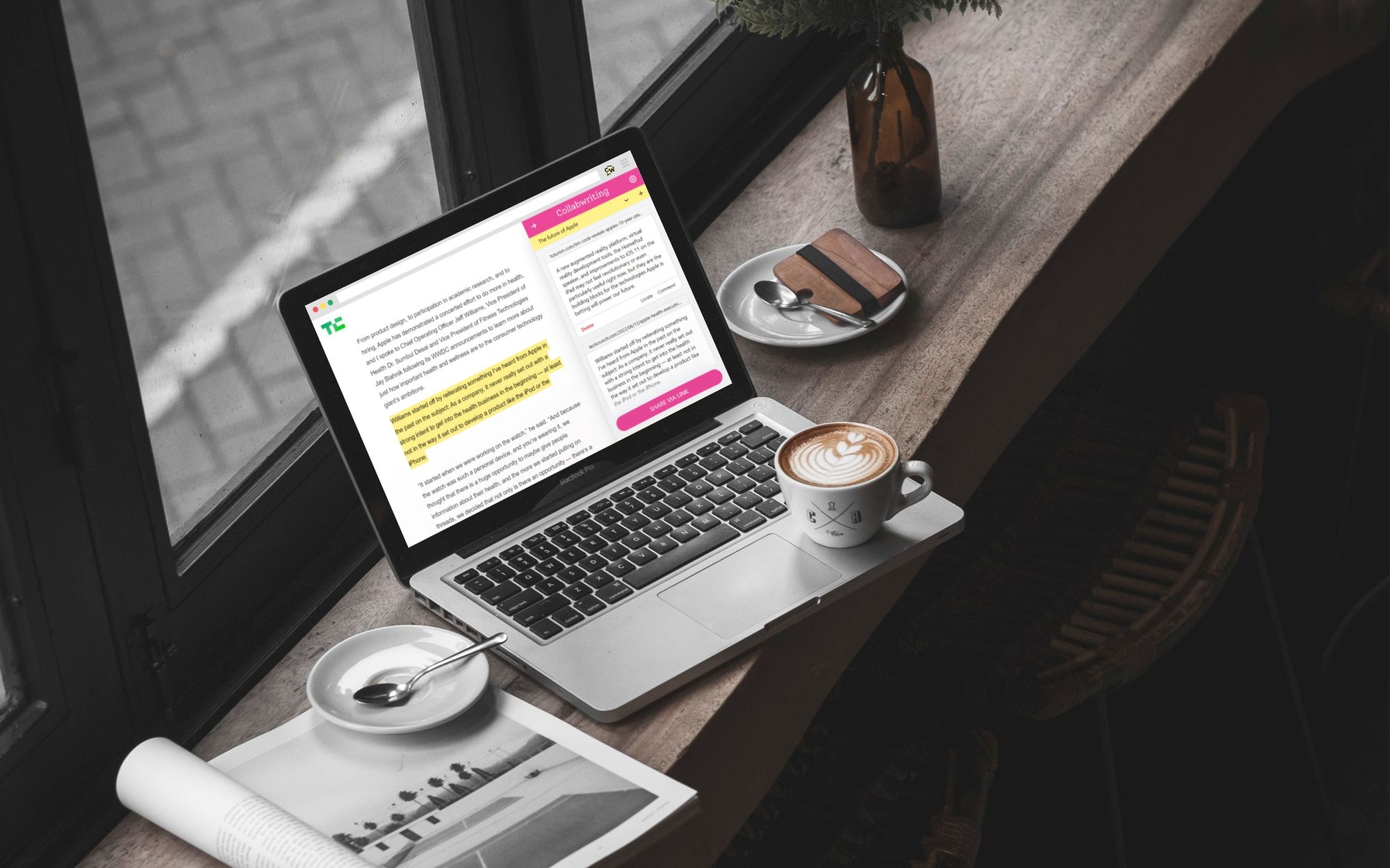 Collabwriting's main purpose is to make collaboration and online research more efficient. Here we're sharing a few tips on how it can help you and your team right now.
1. Making a new snippet? Just press "Enter".
Instead of moving your cursor all the way to one side to click "Create", just press "Enter" and your snippet we'll be added to the topic.
2. One topic - snippets from multiple pages
A single source is rarely enough to cover any topic and with Collabwriting it surely doesn't have to be. You can easily add snippets to a topic as you're browsing and have all your key information in one place.
3. Have more to share than is already on the page? Leave a comment.
Keeping our thoughts neat and organized is one of the toughest aspects of doing research. To keep everything in line, take notes and leave comments as you go.
You'll  never again have to wonder why exactly you found a piece of information important.
4. Collabwriting's sidebar covering the text? Go to settings and move it to the other side with a single click.
Not all pages are created equally and sometimes our usual setup is not the best fit. Switch between views as you go and make the most out of Collabwriting.
5. Share your snippets with anyone.
Regardless of whether someone has our extension or not, they can still see and access all the snippets you've made.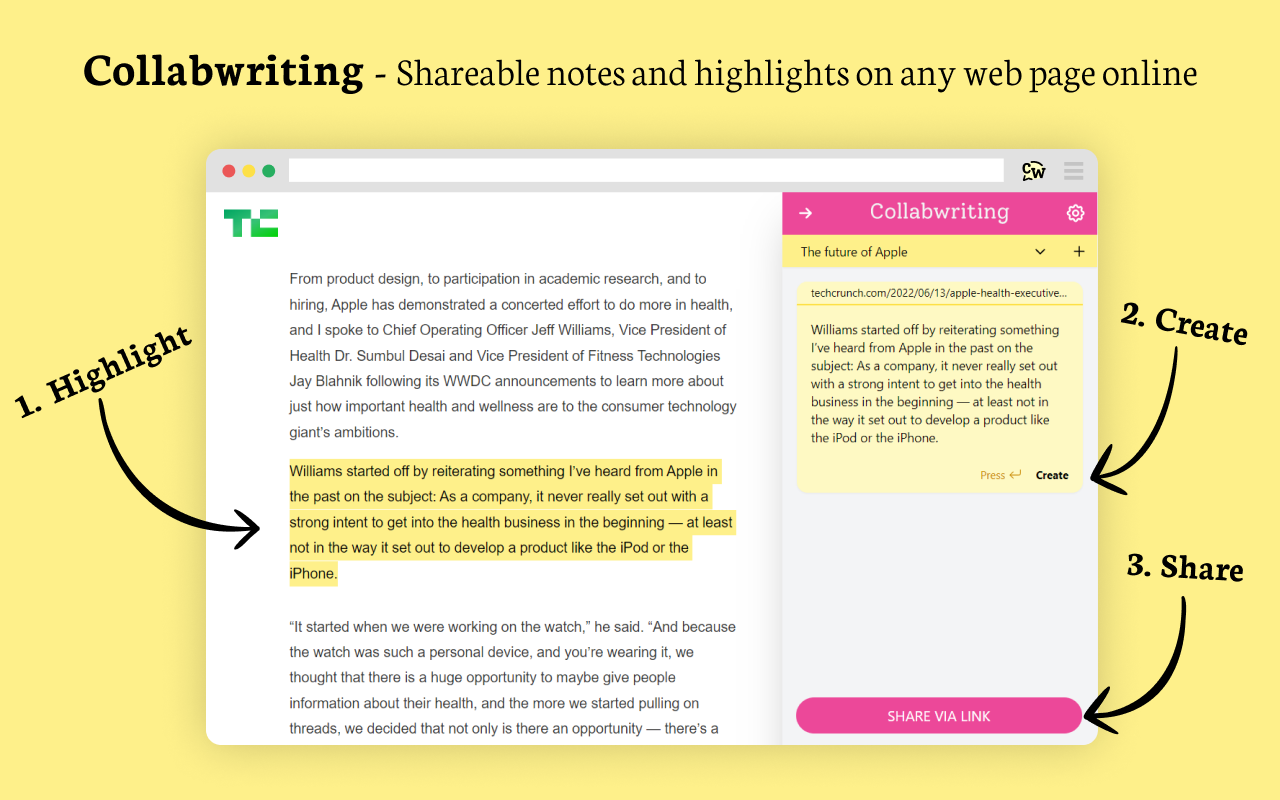 Collabwriting - Shareable Notes on Web Pages
Collabwriting is a browser extension that helps you create shareable notes and highlights on any web page online.
Get now for free