Knowledge Sharing - Strategies for building a unicorn team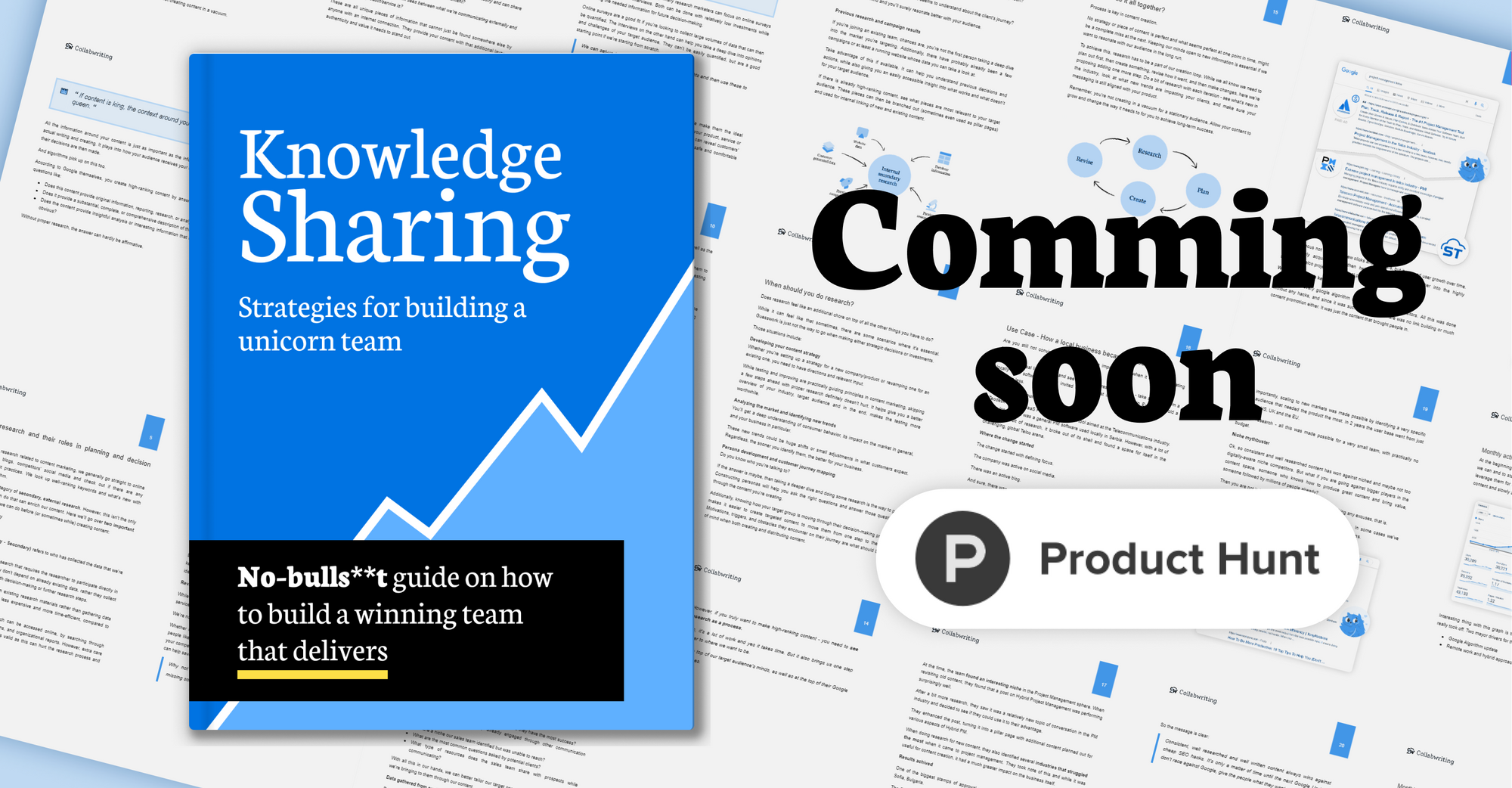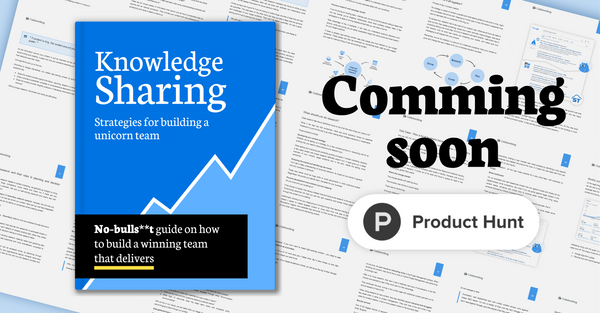 Knowledge sharing can be defined as the process of creating space for open communication about joint successes, common problems, and plans that the team makes together.
Various types of research confirmed that businesses lose up to $31.5 billion annually because they don't share knowledge and resources with employees. In a small team, these effects are even more amplified as everyone is a key player.
Some key benefits of organizational knowledge sharing are:
It enhances transparency as it encourages the team to share challenges, best practices, and the know-how that they've gathered throughout their careers
No "Brain – Drain" as all knowledge is kept within the team rather than an individual
New employees are onboarded quickly and efficiently
Bringing in different perspectives in a collaborative way increases creativity and the team's comfort levels when it comes to generating new ideas
Subscribe to the ProductHunt to get the notification when we launch!